Making Improvements Together
The Central Business District Authority Act was created to provide a mechanism by which business districts could more effectively compete with suburban office parks, shopping malls and residential living complexes. It is common for businesses and residents within these types of developments to contribute to common area maintenance and security, participate in cooperative marketing and public relations initiatives, and retain a paid staff to manage the development. The Central Business District Authority allows a Business Improvement District to provide similar programs that supplement municipal services through a similar "common fund."
The assessments paid by property owners are collected and managed by an authority board established to oversee the BID. The authority board is comprised of members who represent property owners and/or residents within the defined district. The authority board, in accordance with the intent of a BID, uses the "common fund" for specific activities or programs that supplement, not supplant, regular municipal services.
What is a Business Improvement District (BID)?
A Business Improvement District (BID) is a nonprofit municipal authority used by property owners and lessees to manage the future of their retail, commercial and industrial areas. A BID is operated under the Central Business District Authority Act, signed into law in 1980. This law allows commercially-zoned districts, with the prior approval of the property owners, to set up special assessment districts which provide a reliable and equitable source of funding for specific programs.
Assessment Rate
The York Business Improvement District Authority will assess each commercial and licensed-rental residential property owner within the district an annual assessment equaling one (1) mill or $1 on each $1,000 of assessed value for each property. For example: a property with an assessed value of $50,000 would have a $50 annual assessment for the YBIDA, in other words less than 15 cents a day. With this assessment rate, the YBIDA generates approximately $115,000 in assessments per year. Owners of tax-exempt properties and single-family, owner-occupied residential properties are exempt from this assessment, but are encouraged to make voluntary annual contributions to the York Business Improvement District Authority.
YBIDA Legal Meeting Notices
Attend a bi-monthly board meeting or submit public comments to be heard!
YBIDA Meeting Minutes and Agendas
By making board meeting minutes and agendas accessible to the public, our organization ensures transparency, enabling stakeholders to stay informed and participate in the decision-making process.
Use of YBIDA Funds
According to ordinance, the YBIDA assessments are to be used for "the purpose of making business improvements and providing administrative services."
From January 1, 2016 through December 31, 2020, the YBIDA collected assessments will be used for the development, management, and implementation of the well-established and proven-successful tenets of the "Main Street" program: Administration/Organization, Economic Development, Promotions and Marketing, Beautification, and Public Safety.
Board of Directors
Meet Our Dynamic Board of Directors. Our accomplished and diverse board members bring extensive expertise, strategic vision, and unwavering dedication to guide our organization toward excellence. Get to know the individuals shaping our success.
Chair
Aneury Perez, Fulton Bank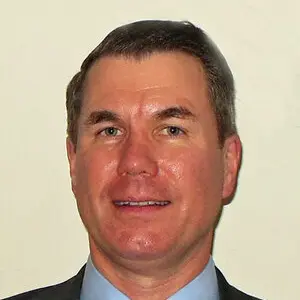 Immediate Past Chair & Vice President
Jules Tolbert
Treasurer
Joanne Wilmore, Grace Manor B&B
Secretary
Allison Witherow, O.N.E Hospital
Melissa Beaverson, Explore York
Lauren Days, Sara Allen Event Venue
Chris Harris, Stock & Leader
John Klinedinst, C.S. Davidson, Inc
Eric Menzer, The York Revolution
Delia Pabon, Parliament Arts Organization
Cindy Steele, Central Market House